Siapa di sini pecinta Mixue? Mungkin sebagian besar anak muda pada menyukainya ya. Di tambah lagi saat ini toko Mixue sendiri telah mencapai 1000 cabang di seluruh kota Indonesia loh. Namun, walaupun demikian setiap kamu mau membeli Mixue pernah merasakan males gak sih karena harus mengantri lama-lama? Nah, maka dari itu Moonlay mencoba membuat ide design aplikasi nih untuk Mixue agar customernya bisa pesan secara online deh!
Home Page
Pada contoh ide design aplikasi Mixue, kami membuat beberapa feature, yang pertama yaitu home page dimana pada halaman home ini terdapat beberapa section yang dapat dimanfaatkan untuk membership loyalty, promotion, dan menu-menu rekomendasi! Untuk bagian menunya sendiri akan terdiri dari 4 halaman yaitu Home/Beranda, Order, Promo, dan Profile.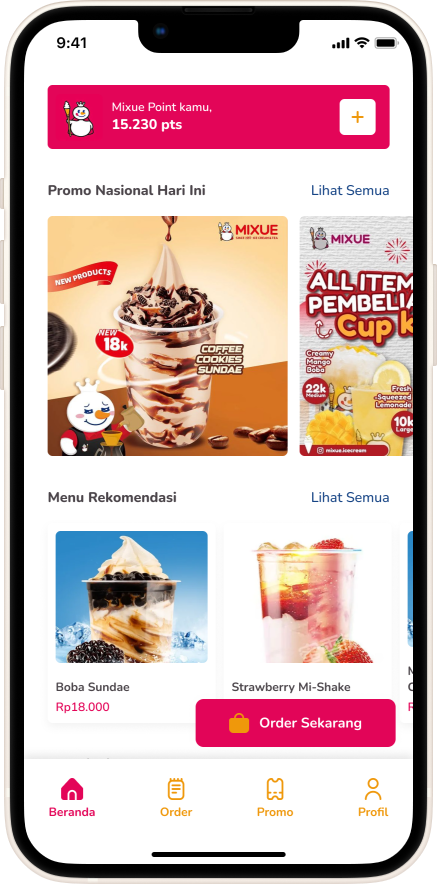 Menu Catalog & Add to Cart
Selain ada home page, pastinya untuk menunjang kebutuhan customer agar bisa melihat menu apa yang tersedia untuk dipesan adalah menu catalog pada aplikasi Mixue serta feature add to cart untuk menuju ke proses selanjutnya, pada add to cart customer dapat melakukan kustomisasi terhadap pesanannya seperti pilih rasa, topping, level takaran, notes, dsb.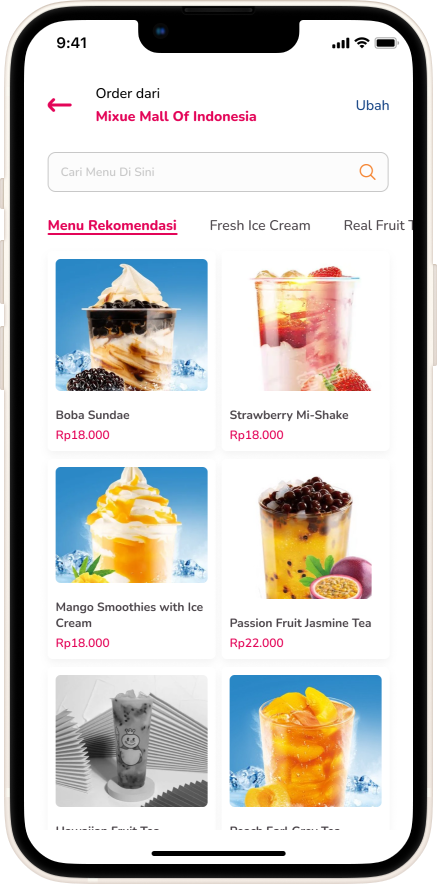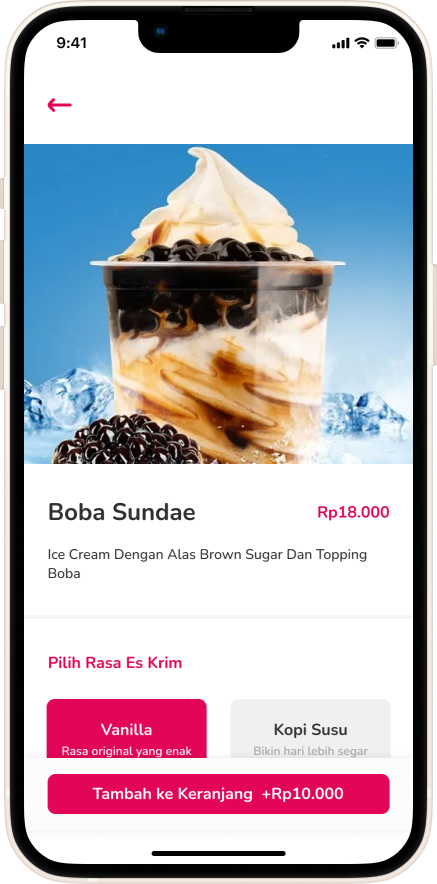 Checkout & Order Status
Nah, setelah customer melakukan pemilihan menu apa yang diinginkan dan dimasukkan ke dalam keranjang belanjaan, proses selanjutnya yaitu melakukan checkout! Jadi, kami melakukan tahapan software development ini tidak hanya sebagian feature namun dari proses customer awal membuka, melihat, sampai pembelian pada akhir proses kami lakukan. Pada halaman Checkout ini customer pastinya juga bisa melakukan review ulang apakah menu yang dipesan sudah sesuai dengan kuantitas yg masih bisa dimodifikasi, baik ditambah dikurang atau dihapus.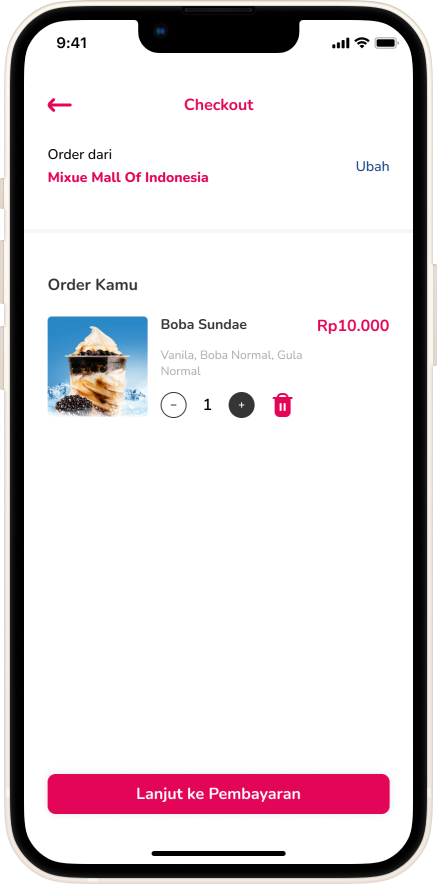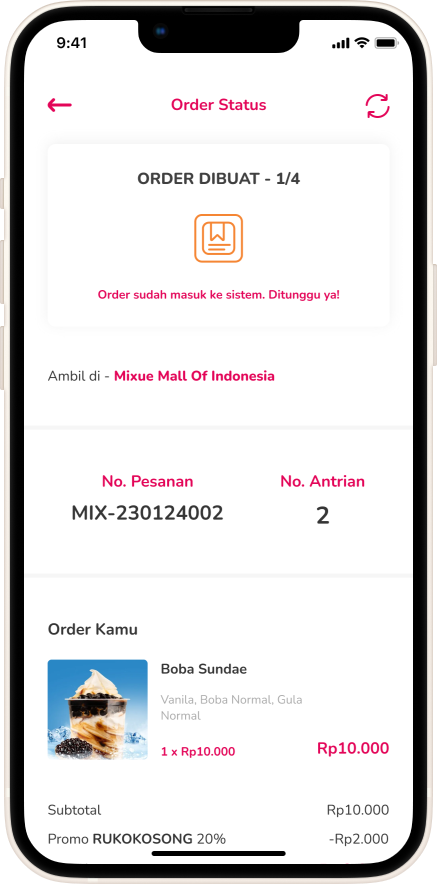 Itu dia beberapa ide feature untuk aplikasi Mixue yang bisa kami tampilkan. Mulai dari awal sampai akhir kami siap membantu! Gimana? kamu siap untuk melangkahkan bisnismu maju ke depan? Yuk, konsultasikan kebutuhan IT kamu bersama kami!